Customized and specific tools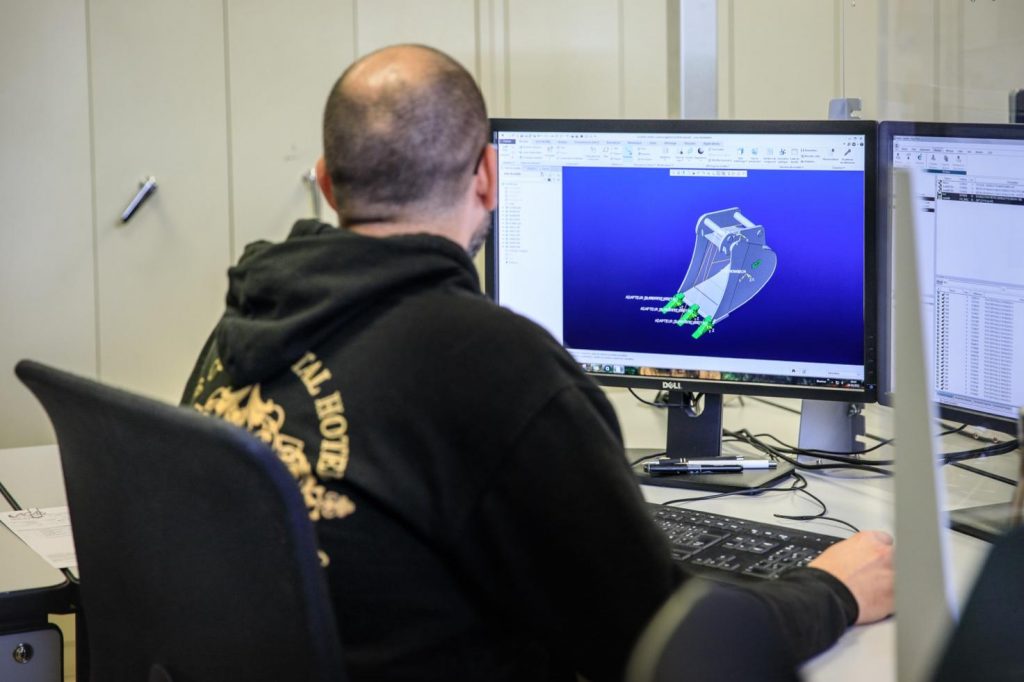 A vast range of customized tools
We specialise in customized products. To meet all your needs, we produce a vast range of tools compatible with all types of coupler, quick fasteners and direct installation.
From the mini-excavator to the production excavator, from the tractor shovel to the loader, ACB+ has the tool you need, that we shall adapt to meet your requirements.
If you would like to customise a bucket and see the extent of the possibilities that we offer, you can use our bucket configurers for excavators and loaders. Many parameters, such as quick fastener system or conventional mounting, bucket profiles, width, capacity, level of abrasion protection, brand of wear parts, specific equipment (ball-guide, fairings, perforated bottoms) will be taken into account by our design department, to configure the product you need.
Loader bucket configurator (coming soon)
For hammer cradles, suspension ball-joints, handling thumb and trapezium, you can use our product specification sheets, available on demand.
All our tools are customizable, please contact us and we'll study your need together.
A specific tools design service
For an excellent productivity on your work sites, you need the right tool. ACB+ can design your custom product as a function of your own specifications.
Our design department will handle all your specific requests for excavators and loaders. No matter whether the specific tool is required for road, forestry or agricultural works, for roads and networks maintenance work or for quarries and tunnels, our design department will find the solution.
You will receive a real 3D sketch of the deliverable tool when validated, before production is started.
Our service extends from design to delivery, including manufacture, purchase, assembly and sale.
Examples of specific tools for loaders we can offer
Heavy duty buckets (GHD)
Pallet hoist
Jibs
Claw options
If you need a specific tool that isn't in our catalogue, please contact us and we'll study your need together.