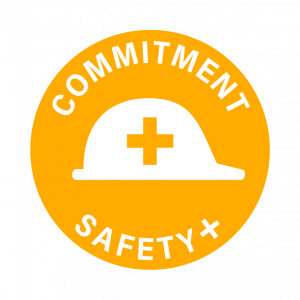 Your safety is at the core of our priorities
We are committed, in relation to our customers, to provide a maximum level of safety.
Within this objective, our development department is actively involved in changing European standards. This commitment, upstream of the standards texts, enables us to anticipate changes in our products for full regulatory compliance.
Thus, we comply strictly with all applicable standards and acknowledge the impact that we can have in the improvement of the operators' life at work, and their protection. We also know that safety means developing products that are simple to use.
The development of all our products is based on this principle.
For this reason, we have developed and patented a safety system on our locking cam: the Form-lock. This system, that equips all our Morin Original system couplers, is exclusive to ACB+. It maintains the tool on the coupler with total reliability and prevents unintentional unhooking. The couplers also have other functions that allow the tool to be held without play.