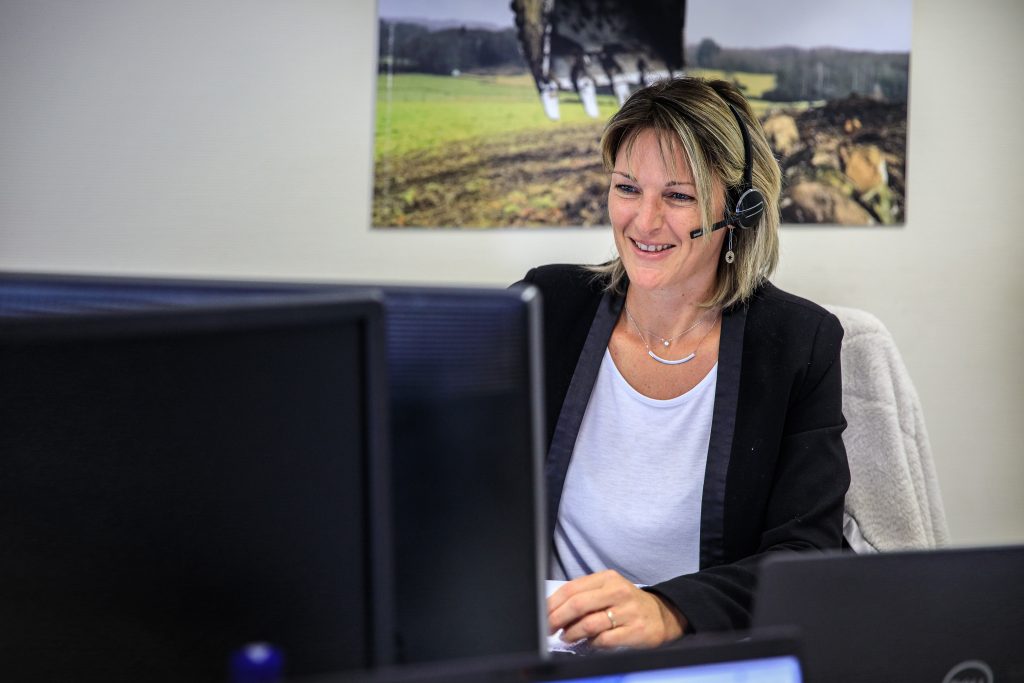 Our remote customer service
Your productivity remains one of our major priorities and our objective is to always provide quick and professional help, irrespective of the product for which you need help.
Don't hesitate to call on our services, whether it be to help you find the product that best meets your needs, or to answer technical or utilisation questions, our personnel is at your disposal to provide the technical support that you need.
We do everything to reduce your machine down time. Thus, if you need a spare part, we deliver to your agent on D+1 for any order received before mid-day (in more than 85% of cases).
We train and help our agents and partners, so that they can offer the best service.
Our customer service in the field
We provide field support, either directly or through one of our partners close to you.
Most of the time, any problems that may occur in the field are managed by your agent. However, you may need our help, and our personnel are available as a backup resource.
Contact us by telephone on 00 33 4 74 66 82 49, or through our contact form.