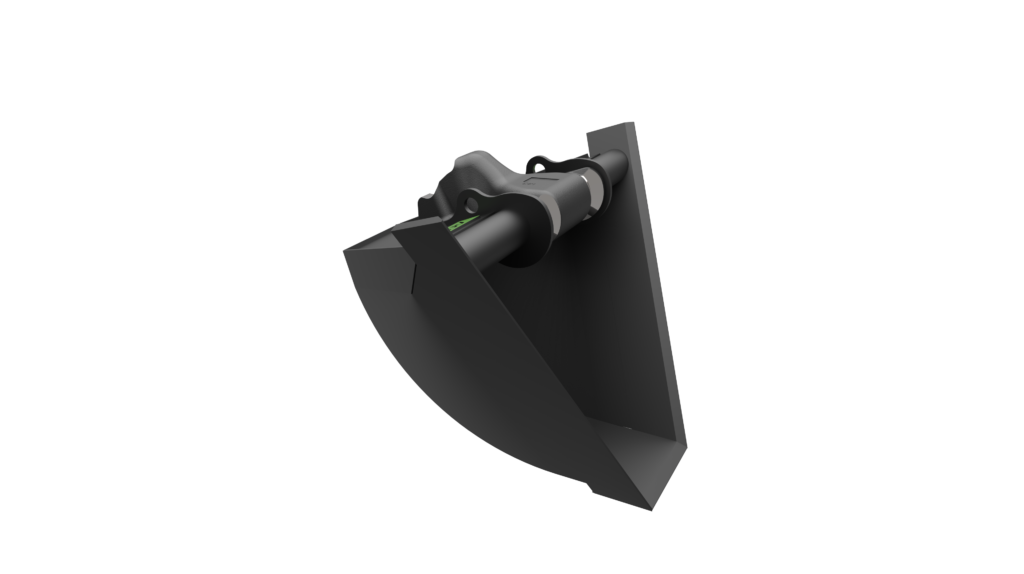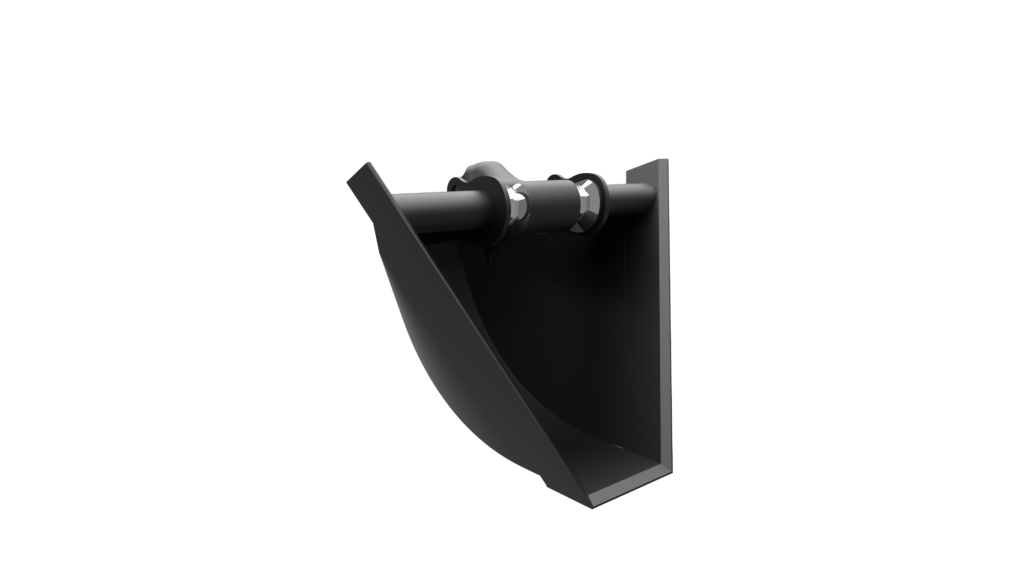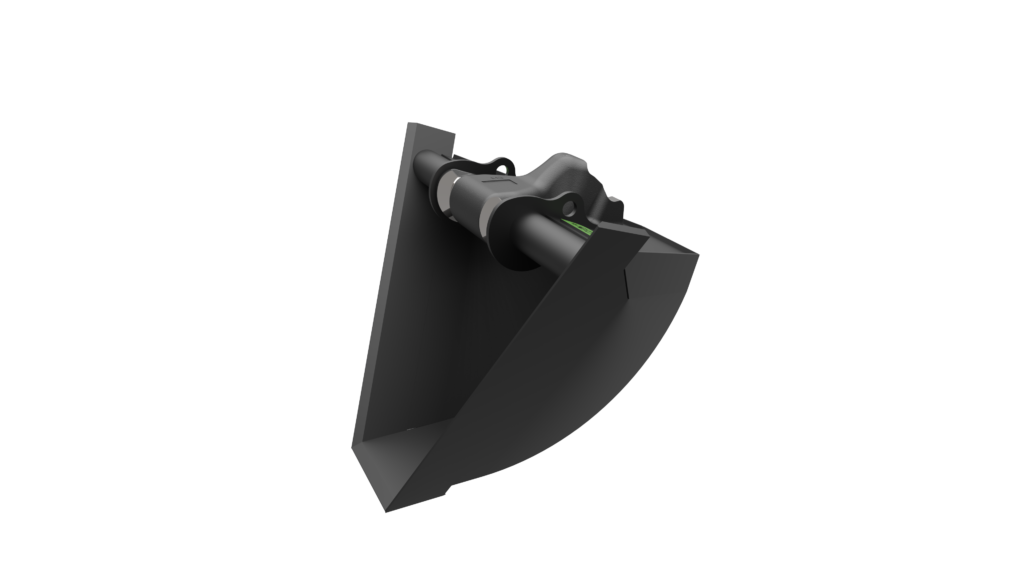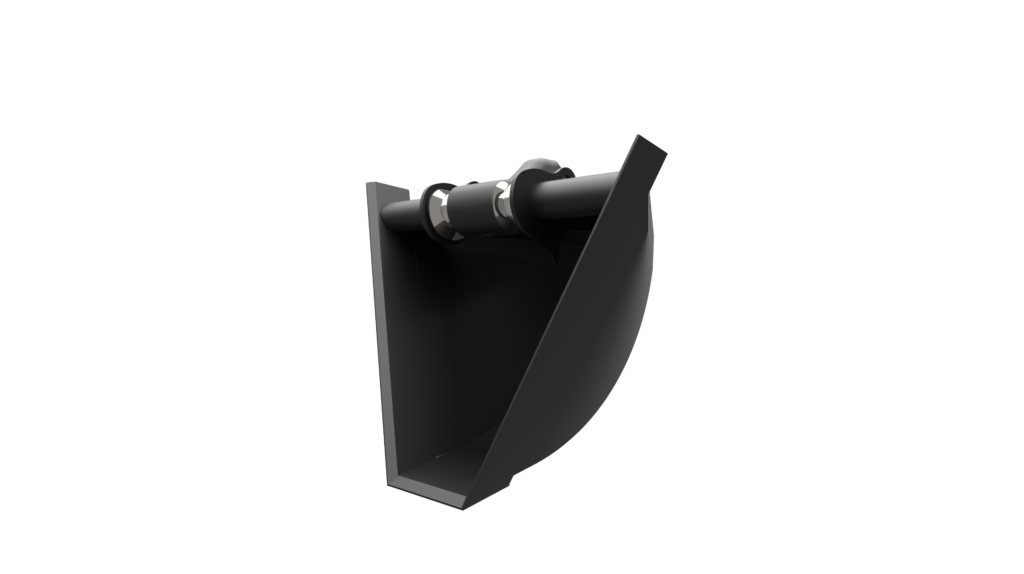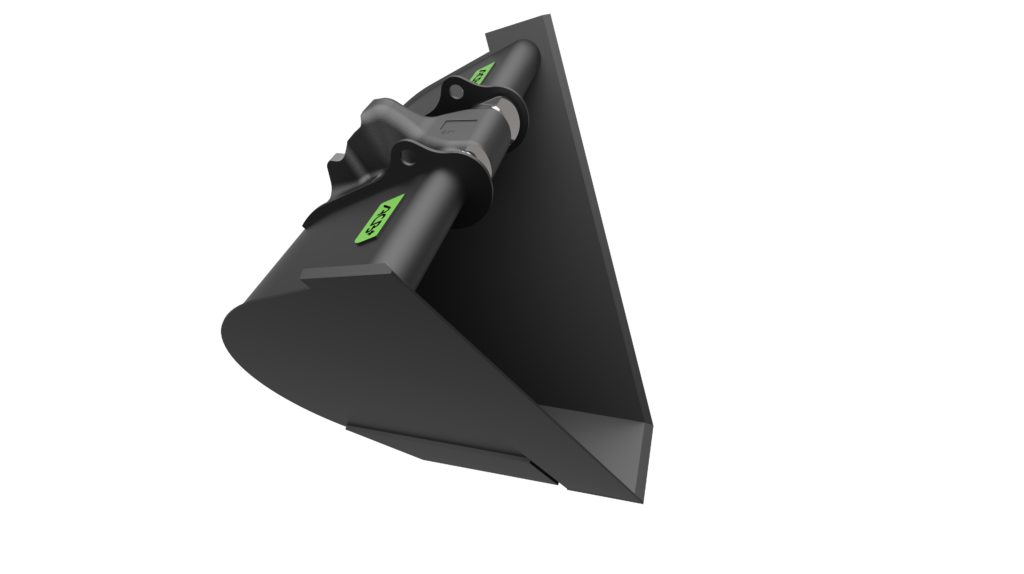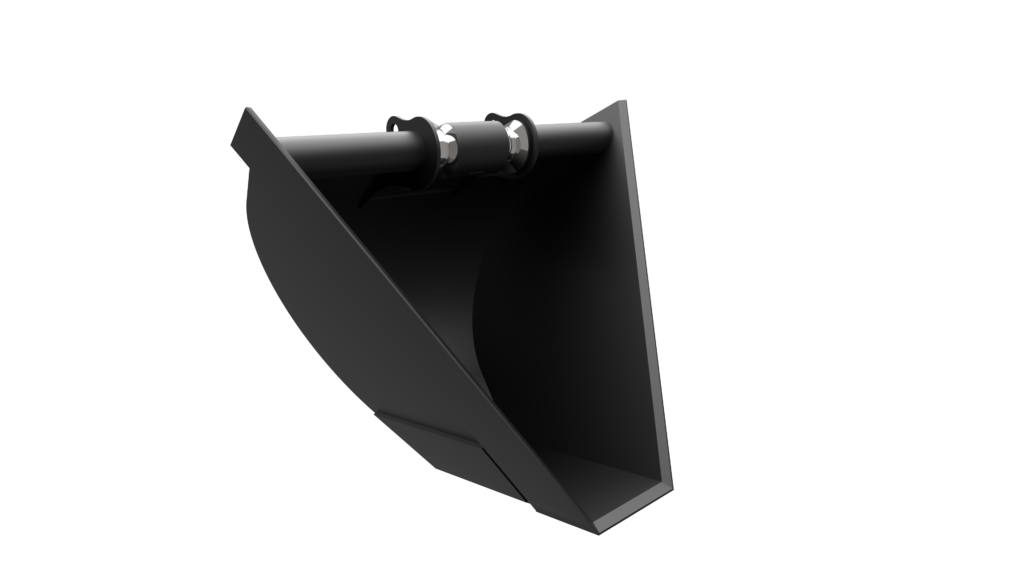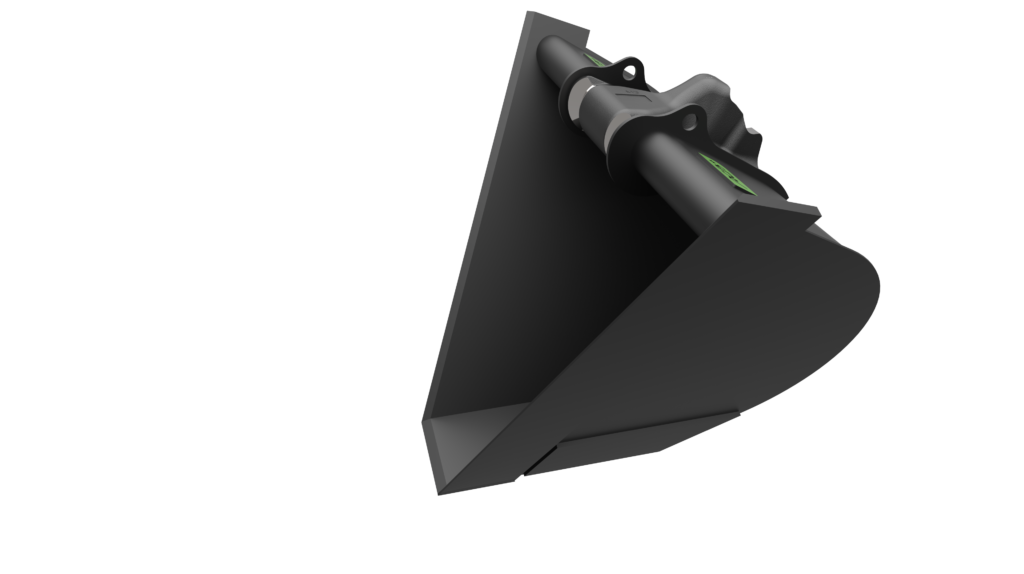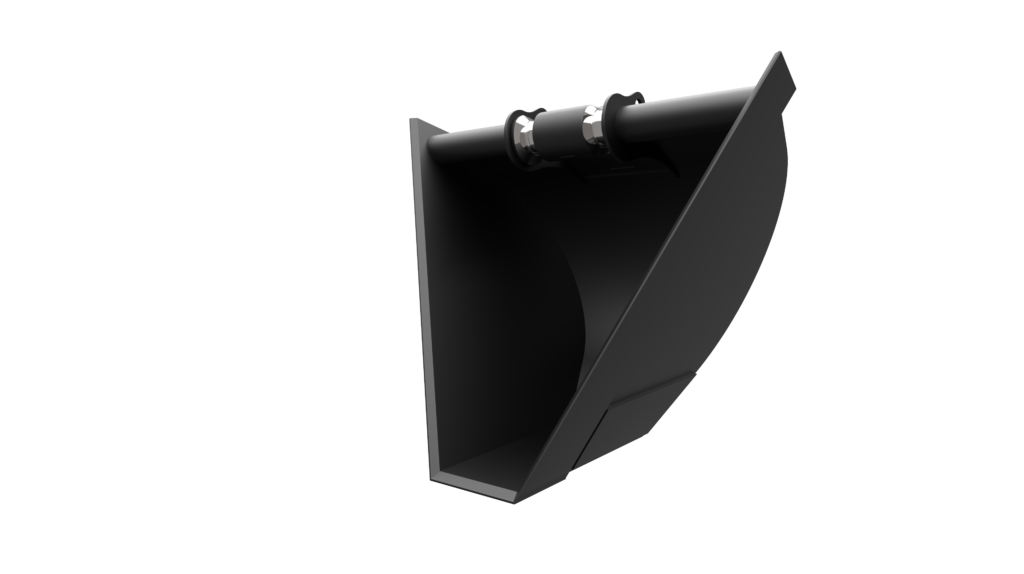 Product guide for excavators
Trapezoidal bucket
M0 to M6 Carriers from 800kg to 24t
These tools are trapezoidal in shape and are mainly of two types:
The CREATION Trapezoidal bucket often has a greater opening angle and is designed to dig a profiled ditch. The bucket profiled sides allow the tool to turn without bottoming in the ditch being dug.
The REPROFILING Trapezoidal bucket has a flat part, firstly to smooth the bottom of the ditch and secondly to increase the tool capacity.
The motion of the first type of trapezoidal bucket is similar to the conventional excavation motion whereas, with the second type, the movement of the machine is essential, the tool is drawn flat to reprofile the ditch.
There is also a trapezoidal bucket orientation device (manual orientation of ± 30°). This is used to correct the turret offset, for example when the excavator is scraping a roadside ditch.
Trapezoidal buckets can be customised to meet your needs, as a function of machine capabilities and the materials worked.
A specification sheet is available, to specify the required dimensions.
All our trapezoidal buckets have a conventional beam at the top and conical or flat flanges.
Lateral blades give the bucket a side cutting capability. The basic steel plate is systematically strengthened by the double bottom. Teeth, counter-blade and lateral protections are all options that can be added if needed.
Options and teeth for buckets
Technical data
This is an example of a realization, all our tools are customizable, learn more.
Creation trapezium
Module
Profile
Min. Width Small Base (mm)
Angle (°)
M0 Carriers from 800kg to 2t
TMP
200
65°
M1 Carriers from 2 to 3.5t
TMP
200
65°
M2 Carriers from 3.5 to 5.5t
TTP001
300
65°
M3 Carriers from 5.5 to 7.5t
TTP001
300
65°
TTP002
400
65°
M4 Carriers from 7.5 to 10.5t
TTP001
300
65°
TTP002
400
65°
M5 Carriers from 10.5 to 15t
45°
350
45°
33°
350
33°
M6 Carriers from 15 to 24t
45°
350
45°
33°
350
33°
Reprofiling trapezium
| Module | Profile | Min. Width Small Base (mm) | Max. Width Small Base (mm) |
| --- | --- | --- | --- |
| M2 Carriers from 3.5 to 5.5t | 2E | 200 | 400 |
| M3 Carriers from 5.5 to 7.5t | 3E | 200 | 400 |
| M4 Carriers from 7.5 to 10.5t | 4E | 300 | 400 |
| M5 Carriers from 10.5 to 15t | 5E | 200 | 500 |
| M6 Carriers from 15 to 24t | 6E | 150 | 500 |