Quick couplers for excavators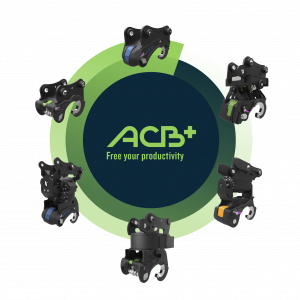 All our products are perfectly compatible with your machine and respect the original kinematics and load tables. Thus, ALL our couplers, including the tilt-rotators, match the machine geometry. That's the difference between a multi-brand generic product and a dedicated product, optimised for your productivity.
ACB+ offers a full range of conventional and free couplers in Morin Original System that will soon be available for other systems.