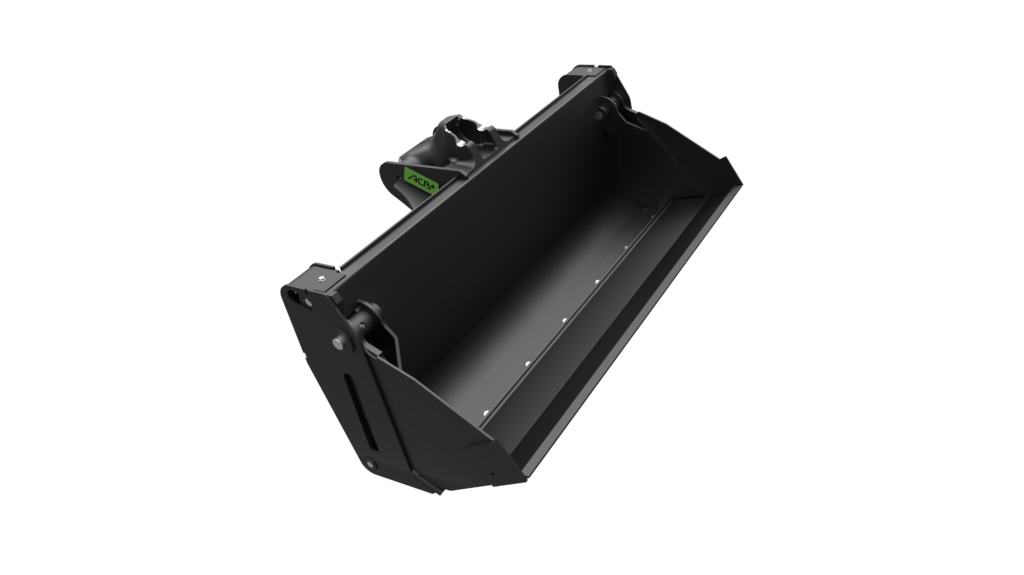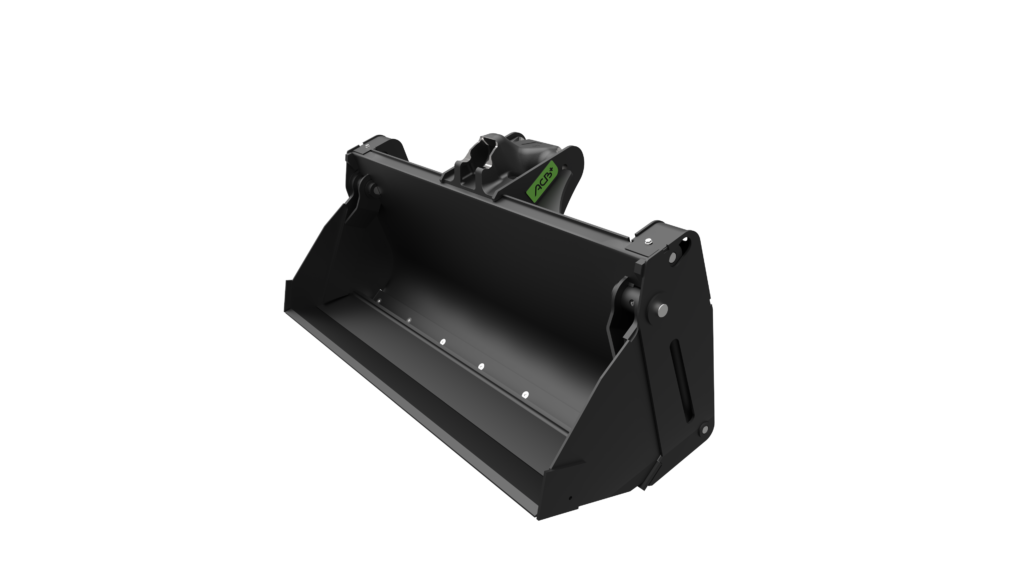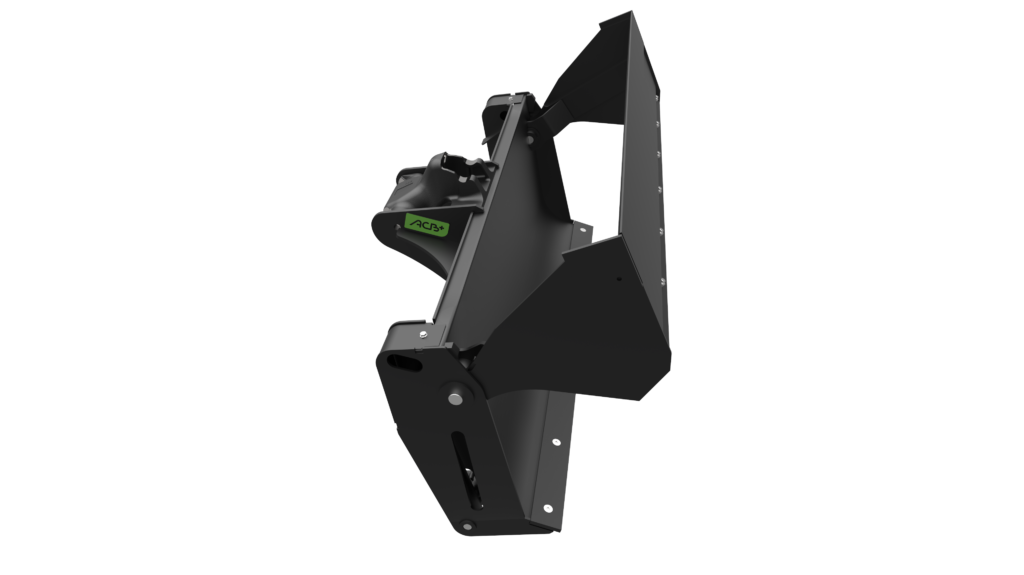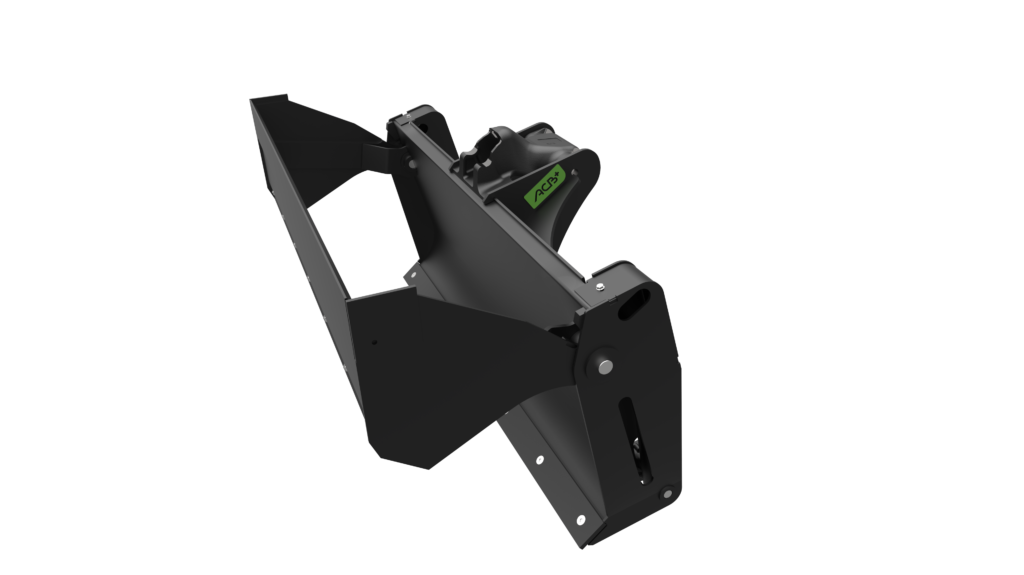 Product guide for excavators
4×1 bucket
M2 to M6 Carriers from 3.5 to 24t
The 4×1 tool is a multi-function accessory that provides the following four functions:
Loading: Conventional bucket function
Trench filling: the opening of the moving part deposits just the right quantity of gravel in the trench.
Gripping: The opening of the moving part allows stumps, branches and stones, etc. to be gripped.
Levelling: scraping and filling uneven ground as necessary. This operation is often performed in reverse.
This tool can be mounted on loaders, excavators and excavators.
The 4×1 bucket has a rigid bucket back that provides the interface with the machine. The bucket back supports and articulates the two hydraulic actuators and the moving part or hatch, to give an opening of around 90°.
Movement of the moving part is limited by mechanical stops, before the actuator reaches its travel limit. Tines, counter-blade, blade on removable moving part and back blade on moving part are all possible elements and options.
Technical data
This is an example of a realization, all our tools are customizable, learn more.
| Module | Profile | Min. Width (mm) | Max. Width (mm) |
| --- | --- | --- | --- |
| M2 Carriers from 3.5 to 5.5t | M89 | 1350 | 1500 |
| M3 Carriers from 5.5 to 7.5t | M84 | 1580 | 1870 |
| M4 Carriers from 7.5 to 10.5t | M84 | 1870 | 2200 |
| M5 Carriers from 10.5 to 15t | M84 | 1870 | 2200 |
| M6 Carriers from 15 to 24t | M84 | 1870 | 2200 |