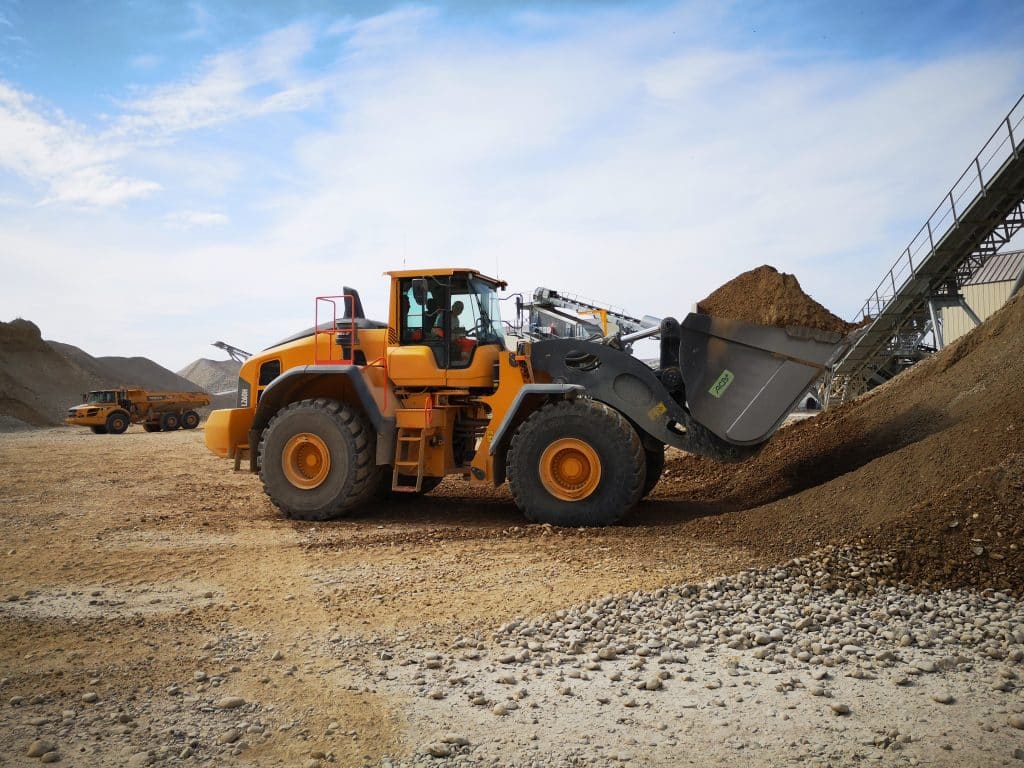 Conventional loader bucket GP/HD/XHD
The loader bucket, as its name suggests, is best used for loading and retrieving large quantities of material.
To optimize the profitability of your loader, your bucket must be adapted to your application. There is no point in using a heavy, over-equipped bucket if your application does not require it.
Our loader bucket lineup is broken down into three application types:
GP: General Purpose,
This will be a light bucket, for the recovery of low abrasive and medium density materials.
HD : Heavy Duty
A bucket reinforced to last and resist abrasion
XHD : Extreme use, Extra-Heavy Duty
An over-equipped bucket for your continuous loading applications and extreme abrasion conditions.
Here are some examples of options:
Blades: bolt-on counter blades, reversible, delta blade, with teeth … ( GP)
Shields: inter-tooth welded, non-welded … (HD, XHD)
Cap : with bars, complete, partial… ( HD, XHD)
Comma : standard, high, stone chasers … (HD, XHD)