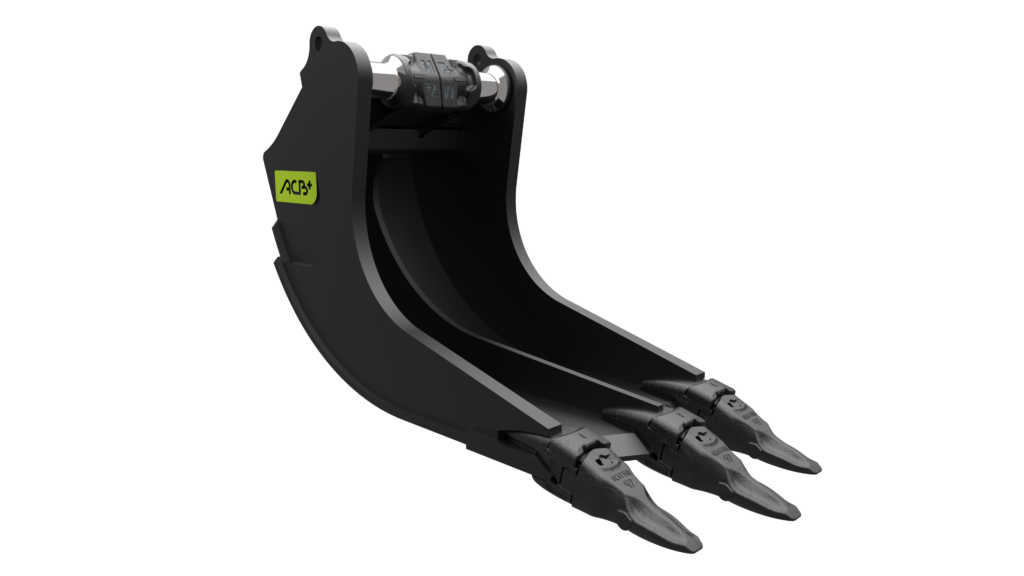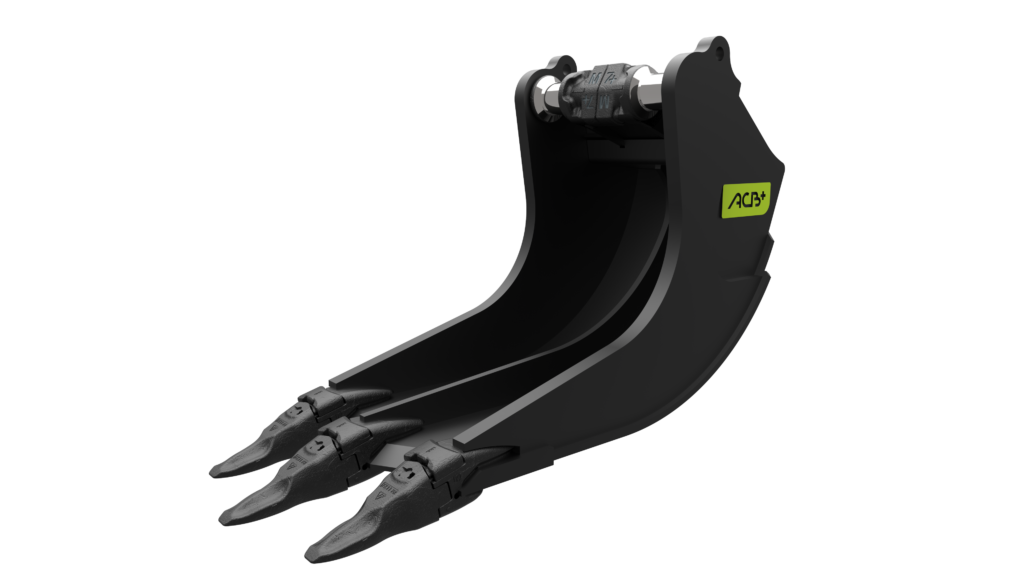 Product guide for excavators
Rock ripper bucket
M5 to M7+ Carriers from 10.5t to 90t
The rock ripper bucket has an open, slim profile and a very forward blade. It is the ideal tool for breaking down rocky walls or tunnel working. The flat part of the bucket profile allows the blocks extracted to be easily moved.
The rock ripper bucket is robustly constructed, based on a standard bucket beam. It is equipped with a delta, has thick sides and/or is strengthened by a central core. This type of bucket is specifically designed to meet the needs of your work site.
Options and teeth for buckets
Technical data
This is an example of realization, all our tools are customizable, find out more.
Module
Profile
Min. Width
Max. Width
Coupler size
Module 5
Carriers from 10t to 15t
5E
600
1000
M5S
Module 6
Carriers from 15t to 24t
6E
700
1100
M6S
Module 7
Carriers from 24t to 45t
7E
850
1400
M7S