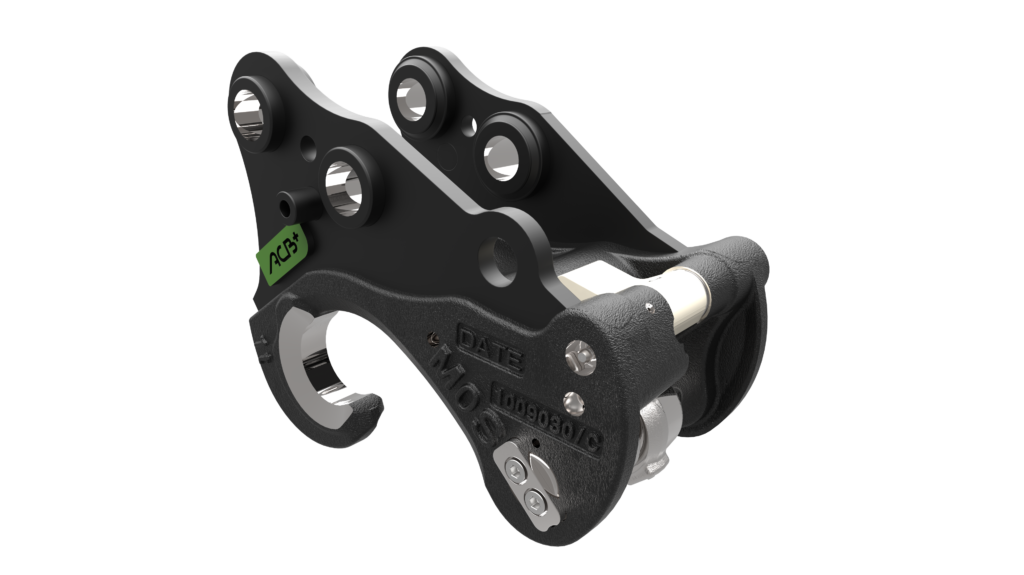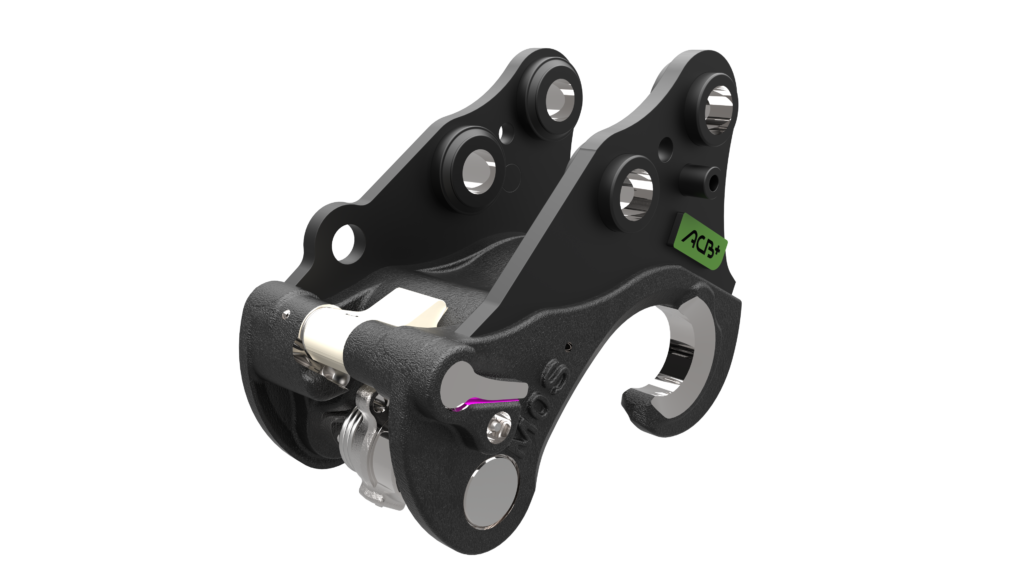 Product guide for excavators
Classic mechanical coupler M0S
M0 For carriers from 800kg to 2t
Compliant with standards EN474-1 and ISO13031:2016
For your peace of mind, ACB+ is permanently involved in standardisation processes and actively contributes to European committees that draft standards. Thus our products comply with the latest versions of the regulatory texts.
Thus, ACB+ always offers the best performance with optimum safety for all its couplers, in particular by equipping them with a dual safety system that is protected by several patents.
As a major designer and manufacturer of tools and quick fasteners, ACB+ designs its couplers in the respect of the geometries imposed by the machine manufacturers. Thus, machine performance is entirely conserved.
Advantages of the mechanical coupler M0S in the Morin Original system
Patented dual safety system
Functional play compensation
Tools in the Morin Original system are automatically locked without leaving the cab
Identification facilitated by colour coding
Which coupler to choose?
Description
Reliability: Robust coupler
The mechanical coupler M0S is a high-strength steel casting which guarantees long periods of utilisation of the quick fastener. Like all the couplers in the Morin Original System, the M0S has functional play compensation between the tool and the quick fastener, while respecting the manufacturer's kinematics. Which make it the essential coupler on the market.
Simple to use:
Only a few movements are needed to lock the tool. And similarly for unlocking. The smart key unhooks the coupler with a single action.
Easy identification of module:
The module is easily identified through the use of a colour code on the safety stop and on the unlocking key. This advantage is particularly appreciated in multi-module installations.
The module ident. is also engraved the couplers and tools.
The colour applied to the M0S coupler is white.
Compatibility:
The M0S coupler in Morin Original System is suitable for mini-excavators from 900 kg to 2 tons. It is equipped with a lifting ring, designed to be used with the shackles recommended by ACB+.
All the tools in the Morin Original system M0, can be used with the M0S coupler, which is pinned onto the machine with the original pins.
Double SAFETY SYSTEM:
The M0S coupler is compliant with standards EN474-1 and ISO13031:2016
Like all the mechanical couplers in the Morin Original system, the M0S coupler has a dual safety system, comprising an
Automatically activated stop that prevents any risk of cam backward movement – patented system
Cam equipped with the patented Form-lock system that prevents any risk of unlocking if the safety stop fails
The overall system is equipped with an indicator that is visible from the cab, to visually confirm proper locking.
Technical data
Classic mechanical coupler M0S
| Specification | Value | Units |
| --- | --- | --- |
| Weight of carrier vehicle | 0.8 to 2 | [t] |
| Max. Break Out Force (BOF) ISO* | 19 | [kN] |
| Approx. weight | 18 | [Kg] |
| Max. lifting load on ring | 1 | [t] |
* according to standard ISO6015:2006 Methods of determining tool forces