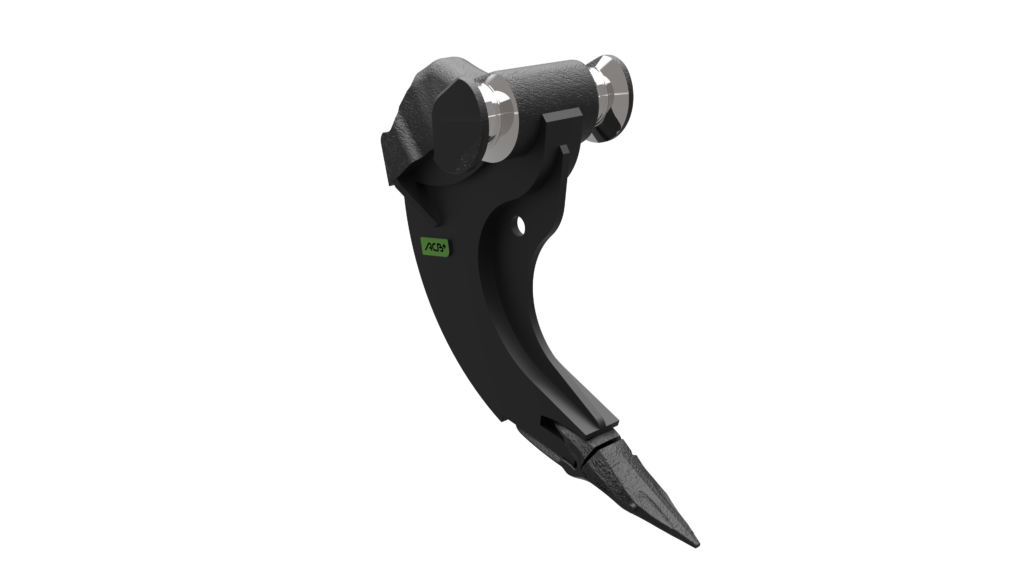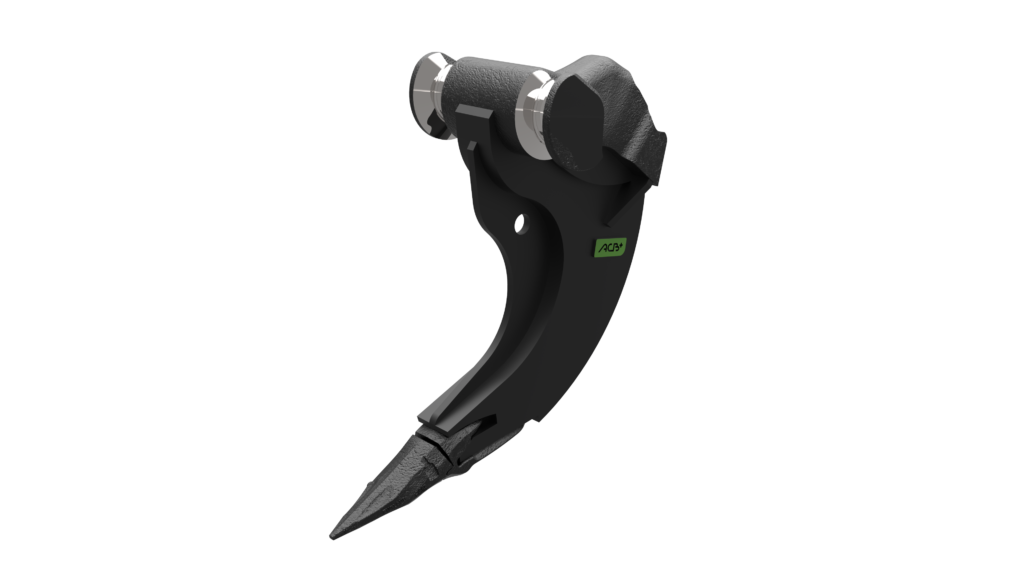 Product guide for excavators
Ripper tooth
For Carriers M0 to M7+ from 800kg to 50t
Using our ripper tooth will increase your excavator's digging force. They present a shorter radius than conventional buckets. The tooth comprise a heavy duty one-piece central core, with lateral protections. You'll be able to carry out your rock excavation work in complete confidence. They come equipped with a spike tine of optimum penetration. The rounded rear form provides excellent ground contact for an effective "crowbar" effect. The tine will be useful for all loosening, rock excavation, erosion or settling work on rock layers.
Our ripper teeth have a central core, 40 to 100mm thick, and a beam that accepts fasteners, along with an aggressive and streamlined shape. The assembly is completed by casing strengtheners and lateral wear plates. Our ripper teeth are bigger than the normally recommended sizes and are made to last in the most extreme situations. A handling and lifting ring is provided for this specific tool.
Technical data
This is an example of realization, all our tools are customizable, find out more.
| Module | Profile / Series | Thickness (mm) |
| --- | --- | --- |
| M0 – 800kg to 2t | 0E | 40 |
| M1 – 2 to 3.5t | 1E | 60 |
| M2 – 3.5 to 5.5t | 2E | 60 |
| M3 – 5.5 to 7.5t | 3E | 80 |
| M4 – 7.5 to 10.5t | 4E | 80 |
| M5 – 10.5 to 15t | 5E | 60 |
| M6 – 15 to 24t | 6E | 80 |
| M7 and M7+ – 24 to 45t | 7E | 100 |