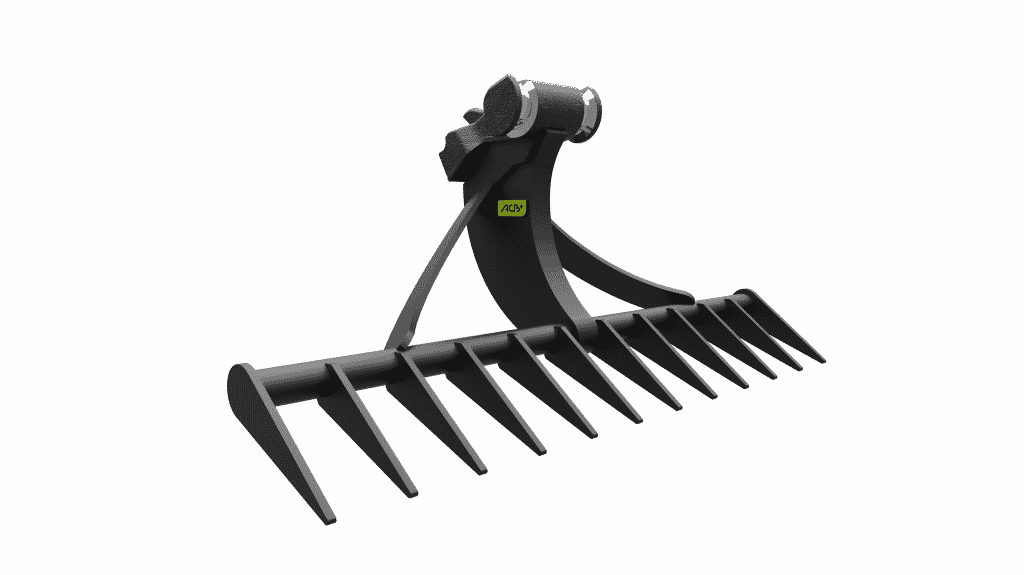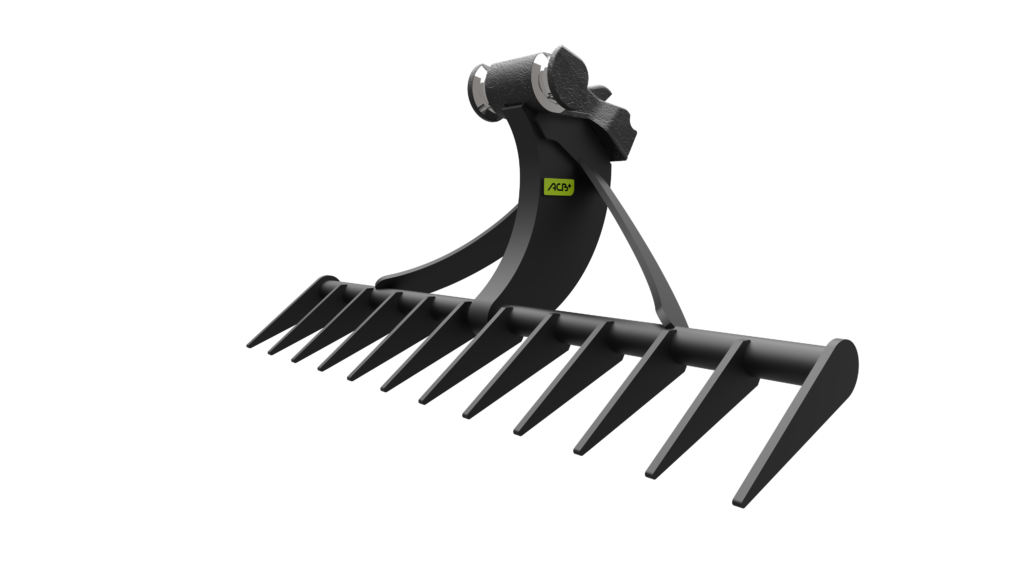 Product guide for excavators
Rake
M0 to M4 Carriers from 800kg to 10.5t
The rake is intended for small landscaping finishing jobs: levelling, sorting of clods and ground materials, scarification and loosening.
Like the gardener's rake, this tool comprises a beam on which pointed fingers are welded.
Production example
This is an example of realization, all our tools are customizable, find out more.
Module
  Part number
Width
Weight
Number of claws
Pitch
Coupler size
(mm)
Bucket (kg)*
(mm)
Module 0
Carriers from 800kg to 2t
Rake-0E-1200
1200
50
18
60
M0S
Module 1
Carriers from 2t to 3.5t
Rake-1E-1200
1200
50
18
60
M1S
Module 2
Carriers from 3.5t to 5.5t
Rake-2E-1400
1400
88
12
114
M2S
Module 3
Carriers from 5.5t to 7.5t
Rake-3E-1500
1500
161
12
120
M3S
Module 4
Carriers from 7.5t to 10t
Rake-4E-1400
1400
154
10
120
M4S