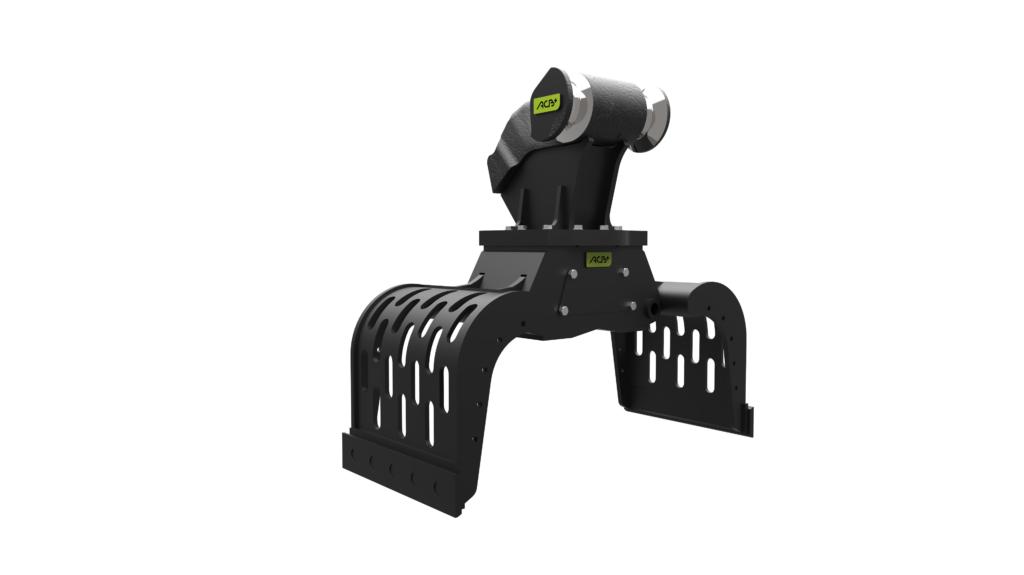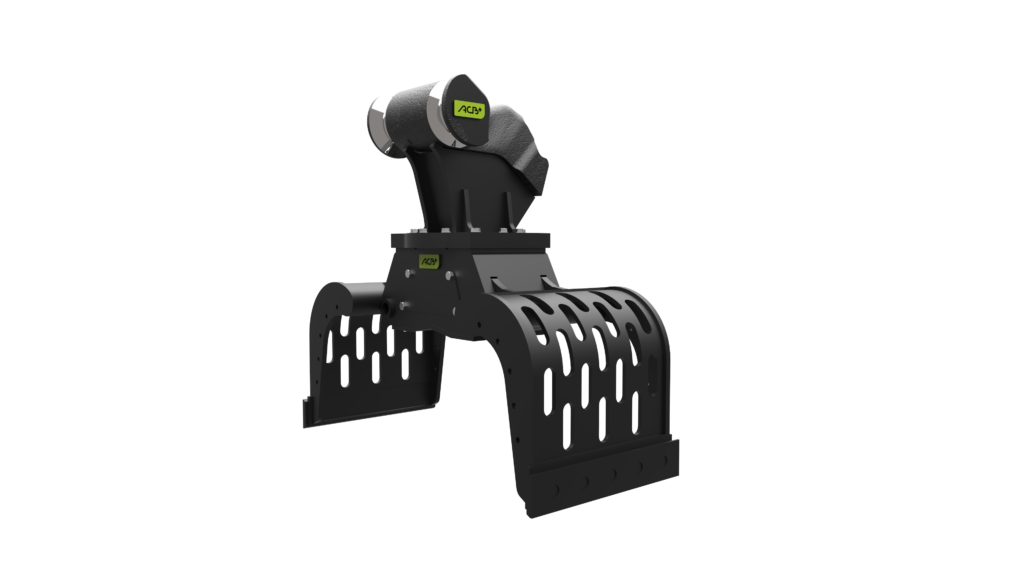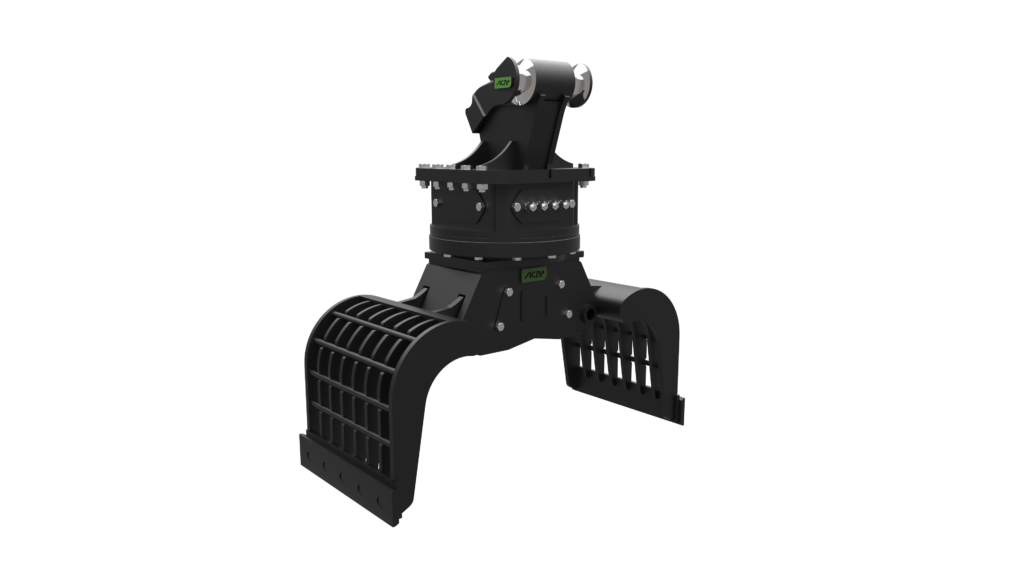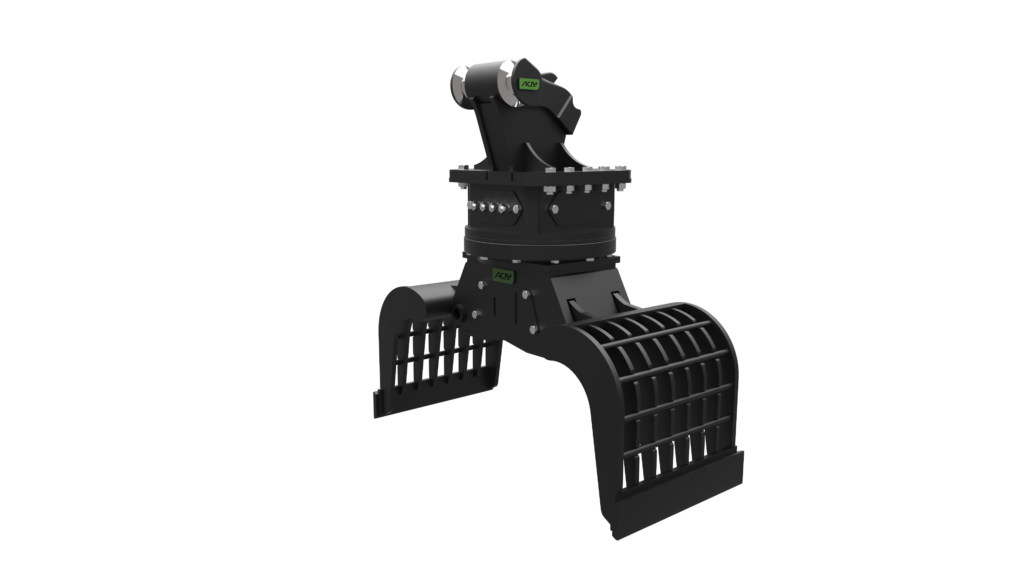 Product guide for excavators
Sorting grapple
M0 to M7 Carriers from 800kg to 35t
With or without orientation.
Our sorting grapples are robust tools, designed for demolition, sorting and handling work.
They are available with 3 types of shell finish:
Standard (S): perforated plate,
Demolition (D): grid shells,
With tines (DE): solid base and blade with tines.
To match your application.
The high strength steel cutting blades can firmly grip all materials, even by the blade ends.
Our sorting grapples are very strong and will give you satisfaction for all your landscaping, demolition or loading work applications.
There two versions, one fixed, to be combined with an orientable coupler (to provide orientation), the other is rotary, with a motor and an orientation ring.
The cutting blades, made of high-strength steel, provide a firm grip on all materials, even through the blade corners. They are equipped with a pressure limiter on the orientation motor, hoses housed inside the structure and a double pilot valve for a safe gripping of loads.
The closing force is provided by two horizontal actuators, protected in jaw mount.
Vidéo
Realization
Technical data
Sorting grapple
| Models | Units | GR04 | GR07 | GR12 | GR16 | GR19 | GR30 |
| --- | --- | --- | --- | --- | --- | --- | --- |
| Excavator Weight | t | 1.5-4 | 4-7 | 5-12 | 7-16 | 13-19 | 17-30 |
| Flow maxi when gripping | l/min | 15 | 20 | 25 | 45 | 50 | 75 |
| Pressure maxi when gripping | bar | 200 | 200 | 200 | 210 | 300 | 300 |
| Grip force | t | 1-1.3 | 1.3-2 | 2-3 | 3.3 | 4 | 7 |
| Actuators | qty | 1 | 1 | 1 | 1 | 1 | 1 |
| + Standard finish without / with orientation | kg | 95 / 161 | 184 / 251 | 370 / 543 | 496 / 700 | 738 / 1 000 | 1 181 / 1 500 |
| + Demolition finish without / with orientation | kg | 121 / 187 | 222 / 289 | 435 / 608 | 610 / 814 | 1 038 / 1 300 | 1 761 / 2 080 |
| + With tines finish without / with orientation | kg | 89 / 155 | 178 / 245 | 307 / 480 | 506 / 710 | 738 / 1 000 | 1 191 / 1 510 |
| Rotation | ° | 360° | 360° | 360° | 360° | 360° | 360° |
| Rotation flow | l/min | 10-20 | 10-20 | 10-20 | 10-20 | 10-20 | 30 |
| Rotation pressure | bar | 80 | 80 | 80 | 80 | 80 | 80 |
| Motors | qty | 1 | 1 | 1 | 1 | 2 | 2 |
| A | mm | 925 | 1 170 | 1 500 | 1 635 | 1 780 | 1950 |
| B | mm | 300 | 370 | 470 | 520 | 570 | 675 |
| C with moteur block | mm | 700 | 825 | 1 045 | 1 130 | 1 225 | 1 550 |
| D without motor block | mm | 505 | 640 | 815 | - | - | - |
| L | mm | 400 | 500 | 600 | 700 | 800 | 1 020 |