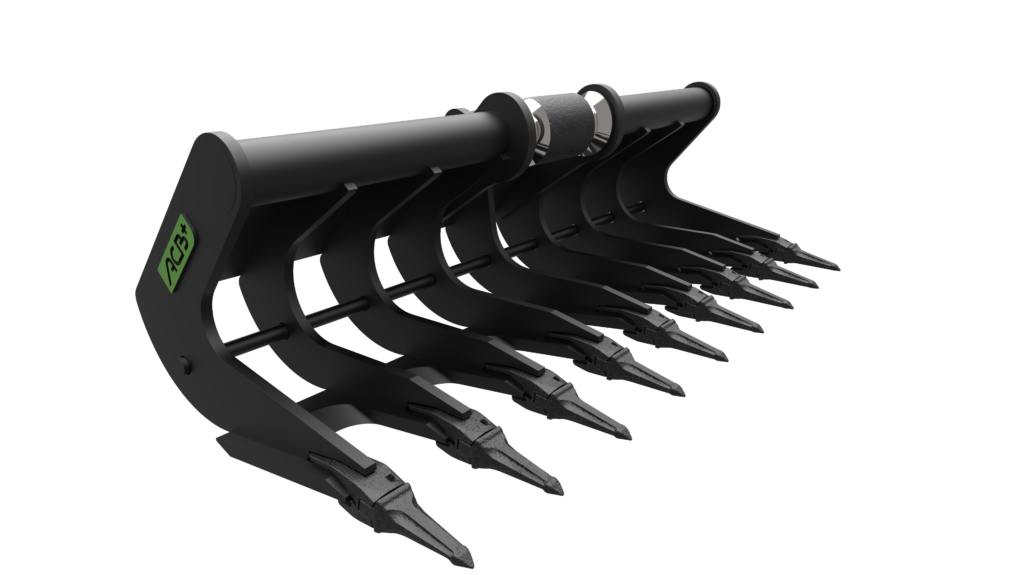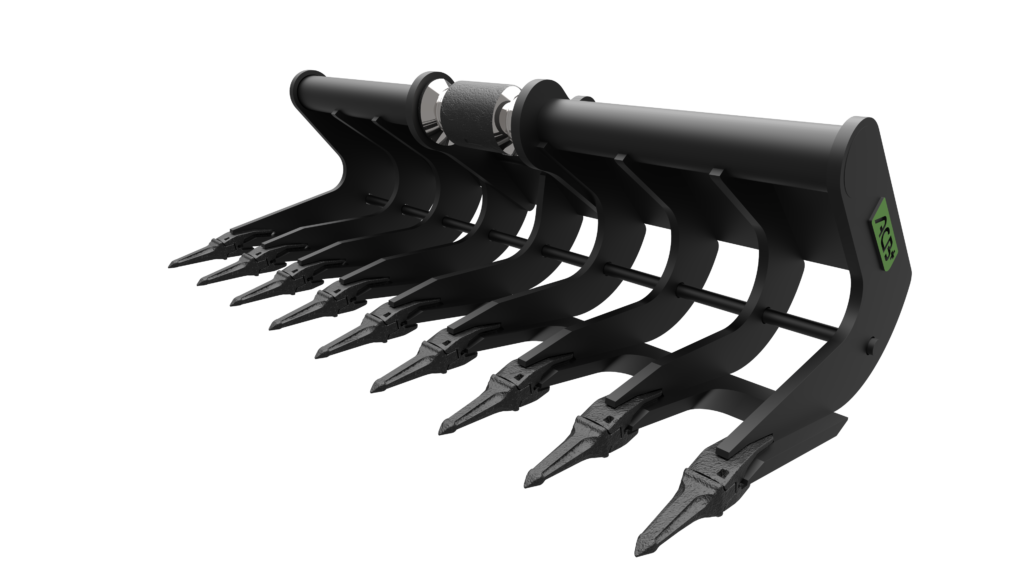 Product guide for excavators
Vine stock tear out rake
M0 to M7 Carriers from 800kg to 15t
The vine stock tear out rake is dedicated to vine-growing activities. The web spacing allows vine stocks to be extracted and the roots, vine stocks and gravel/soil to be sorted in one operation.
This tool loosens the soil and stimulates the initial and continued development of the future plants.
The rake profile webs are strengthened transversally by bars and a blade, which make this type of tool extremely rigid. The cutting blade and tines are also suitable to this work.
Options and teeth for buckets
Technical data
This is an example of realization, all our tools are customizable, find out more.
Module
Profile
Min. Width
Max. Width
Module 0
Carriers from 800kg to 2t
P1
600
1200
Module 1
Carriers from 2t to 3.5t
P1
800
1400
Module 2
Carriers from 3.5t to 5.5t
P1
1000
1500
Module 3
Carriers from 5.5t to 7.5t
CT3N
1000
1800
Module 4
Carriers from 7.5t to 10t
4CP1E
1400
2000
Module 5
Carriers from 10t to 15t
5CP2E
1600
2200