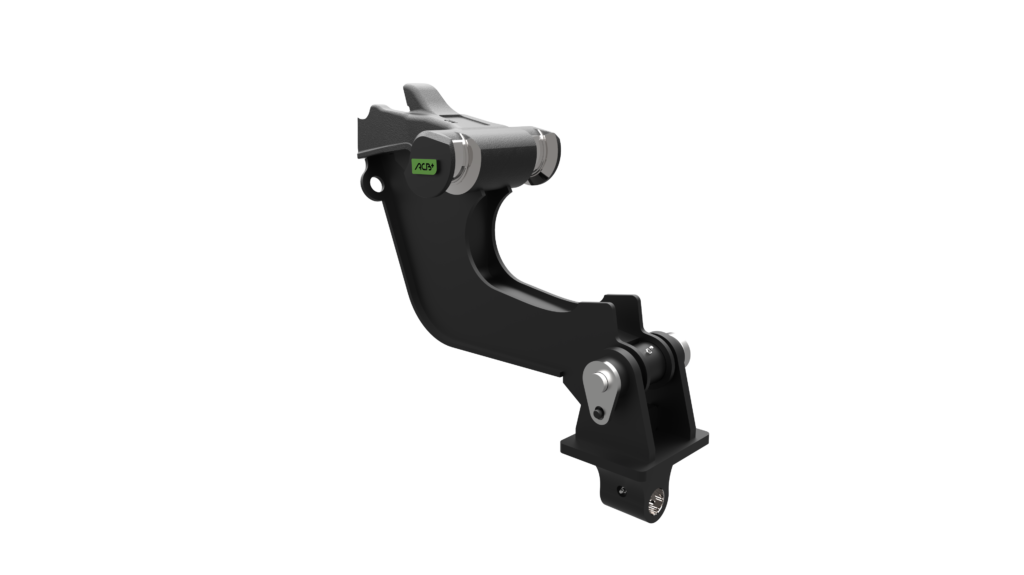 Product guide for excavators
Suspension link
M0 to M7 Carriers from 800kg to 35t
The suspension link is designed to hold clamshell buckets or earth augers at the end of the machine. This interface consists of a suspension link which ensures the connection to the machine by the quick coupler and articulates in lower part a suspension.
The suspension has two joints crossed at 90°. The whole constitutes a suspension link allowing the earth auger, for example, to work correctly in its axis whatever the position of the machine.
Each suspension link requires an adaptation to the dimensions of the tool in the lower part, it is thus necessary to specify these dimensions in the quotation with of our definition sheet.
Our suspension links are of robust construction and have mechanical end stops to support the forces in the extreme positions. All our articulated axis are greased and most of its bearings are ringed.